Espresso cup. Earthen gray. BOW Collection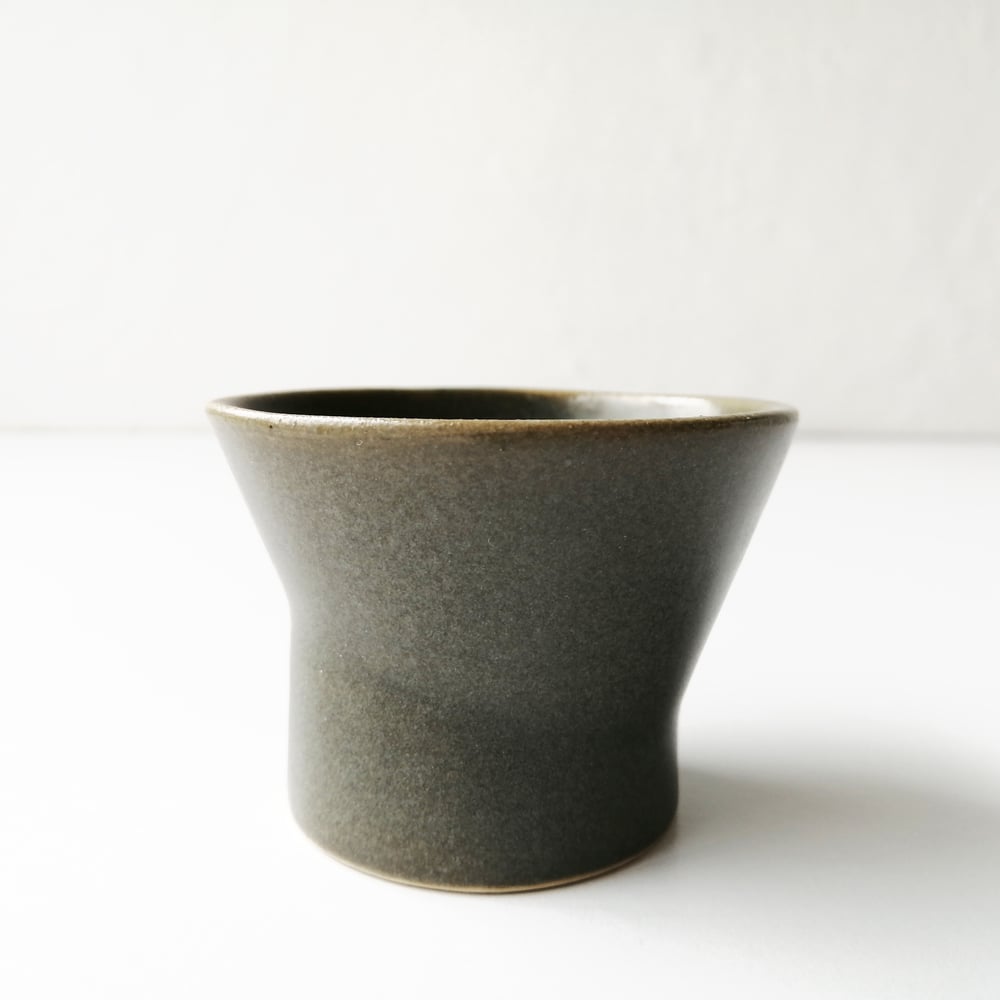 The perfect match between an espresso coffee cup and a sake shot. It's thickness is a remarkable achievement that provides an almost amazing lightness to each piece, while keeping its strenght.
BOW is a collection for serious drinkers. Hand-made by expert artisans in high fire ceramics because of its suitability, resistance and safeness, it comes in a high fire glazing finish that makes every piece unique, in many shades of exquisite gray and variable glossiness.
2.5 oz
Dimensions
L: 69 mm; D: 69 mm, H: 52 mm
Materials:
High Ceramics (Stoneware)
Colours:
Earthen gray
Microwave and dishwasher safe. Lead free.
Design by mutarQ
Made in Mexico City